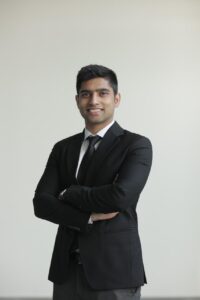 Shahzeb Ahmed
Founding Partner and Director
Head, Legal Department
Email:
legal@thedialoguebox.com
director@thedialoguebox.com
Shahzeb is a practicing lawyer in the Delhi High Court and the Supreme Court of India. He is also a renowned arbitrator who has successfully represented several high profile corporate houses in different matters. Alongside being a Partner and Head of the Legal Department at The Dialogue Box, Shahzeb is also the Head of Ace Law Chambers, New Delhi. In his illustrious career so far he has worked with several renowned law firms and lawyers across the country which include Additional Solicitor General of India, Shri Aman Lekhi, Shradul Amarchand Mangaldas and Advani & Co to name a few.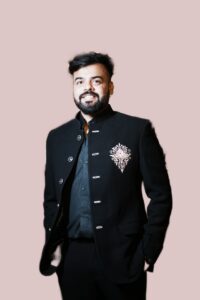 Rakshit Shrivastava
Founding Partner
Head, Resource and Operations
Email: headofoperations@thedialoguebox.com
Rakshit Shrivastava is a practicing advocate in the Delhi High Court and the Supreme Court of India. Rakshit is a proud alumna of Lloyd Law College, Greater Noida. During his illustrious career, Rakshit has worked with several tier1 law firms and participated in several prestigious moot court competitions throughout the country. He also has the experience of managing one of the biggest recruitment program for law graduates namely, Lloyd Job Fest 2019-21.  Rakshit also hails a significant experience of handling important recruitment projects for several law firms and corporate houses across the country.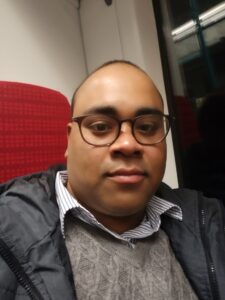 Ritabrata Roy

Editor-in-Chief (The Dialogue Box Blogs)


Email: blogs@thedialoguebox.com
Mr. Ritabrata Roy has graduated from the School of Law, KIIT University in Bhubaneshwar in the year 2013. Then he moved to the United States of America to pursue his Masters in International and Comparative Laws from the George Washington University in Washington DC. He is also recipient of the prestigious Thomas Bergenthaul Scholarship awarded by the University. After completing his Masters programme in USA he moved to the United Kingdom to pursue MA in International Politics in the year 2014 from the University of Manchester. Mr. Roy has also worked as a lawyer and an arbitrator in India since 2015 with many leading law firms in India. Before joining University of Sussex as a Reasearch Student to pursue his PhD he had been working as an Assistant Professor in Lloyd Law College, in Uttar Pradesh, India.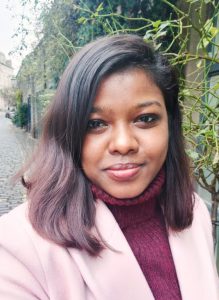 Sandhya Kerketta

Editor-in- Chief (Your Voice Magazine)
Email: sandhya@thedialoguebox.com
Sandhya Kerketta is a sociologist who graduated from Tata Institute of Social Sciences, India. Sandhya is currently a PhD candidate at University of Sussex, United Kingdom. Sandhya's research interests are gender studies, intersectionality, domestic violence among many more. Prior to joining University of Sussex, Sandhya has worked as a Program Associate at Church's Auxiliary for Social Action (CASA), New Delhi. She handled important roles such as fund monitoring for welfare projects, planning and allocation of budgeting among others. Sandhya also has enormous field experience as a support worker and has worked extensively with domestic violence survivors.
Siddharth Mathur
Mentor & Head, Digital Marketing
Email: siddharth@thedialoguebox.com
Siddharth is the youngest soul in the leader-board of the firm. Though is an IP attorney by profession, he loves to explore his multiple interests spread across various fields. His association with The Dialogue Box has been since its beginning and has been continuously teaming up with other members to turn projects into reality. Siddharth is primarily responsible for mapping our outreach in the digital space and regularly assists in generating content by editing blogs and promoting them on social media.
He is also a Designated Partner in one of India's leading International IP Firms, Lex Protector LLP.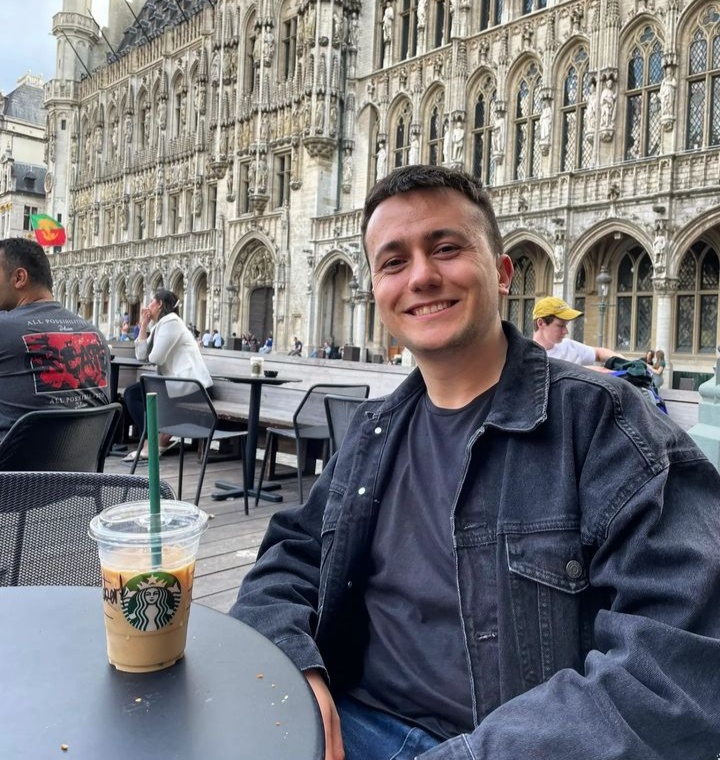 Sevki Karaduman
Project Manager
Email: sevki@thedialoguebox.com
Sevki is a PhD candidate in Intellectual Property Law at University of Sussex. Sevki's doctoral research focuses on copyright and contract laws, with a special focus on the ownership and copyrightability of fictional characters. Sevki also teaches contract law as a Doctoral Tutor. He is also a qualified lawyer and a member of Istanbul Bar Association.
Shikhar Khanna
Human Resource Officer
Email: hr@thedialoguebox.com
Shikhar is a fourth year student of Lloyd Law College in Noida. Shikhar's passion is to watch movies and web series. He is also a prolific reader of novels and non fictions. He actively participats in all the projects of The Dialogue Box and has even got publications in his name. His availability and work ethos are top notch which makes execution of various projects easy for the other members.