Caste Dynamics in Indian Cinema
Cinema, as a cultural phenomenon, exhibits an exceptional diversity in expression and serves as a form of mass entertainment. It acts as a reflection of societal norms, structures, and values, and mirrors the culture it originates from. In the context of Indian society, where caste plays a pivotal role, its influence permeates all aspects of life, including the film industry. Despite being a powerful cultural medium, cinema is not immune to the impact of caste dynamics. Indian cinema stands as one of the world's oldest and largest film industries, spanning a wide array of genres and narratives that reflect diverse aspects of society. Despite this extensive journey, has it genuinely and sufficiently represented the experiences of Dalit/Bahujan and other marginalized communities? It can be argued that the Mainstream Indian cinema, with a few exceptions, has historically upheld a dominant caste hegemony. However, in its portrayal of the diverse Indian population, there exists a substantial gap. One marginalized community that has often been misrepresented or entirely overlooked is the Dalit community.
Challenging Stereotypes: A Call for Authenticity
Dalit characters in Indian cinema are often confined to limiting stereotypes. They are portrayed as impoverished, oppressed, and lacking agency. Rarely are they shown as strong, resilient individuals capable of defying societal norms. This misrepresentation not only perpetuates harmful biases but also denies Dalit individuals the dignity and respect they deserve. Authentic representation calls for narratives that showcase the diverse experiences, talents, and aspirations within the Dalit community.
In some instances, Dalit characters are used for shock value or to evoke sympathy, exploiting their struggles for emotional manipulation. Instead of addressing the systemic issues that perpetuate discrimination, these representations create a distorted image, further marginalizing the community. While it is crucial to highlight the challenges faced by the Dalit community, it is equally important to avoid one-dimensional portrayals that reinforce stereotypes.
In Indian films, Dalit characters are often portrayed with darker complexions, modest attire, and a submissive demeanour, intentionally contrasting them with the fairer, more confident Savarna characters sharing the screen.
The Saviour Complex: Wait for Dalit Heroes
Many movies follow the trope, including Article 15, Lagaan, Swades and Celluloid, and feature characters like Ayan Ranjan, Bhuwan, Mohan Bhargawa, and J.C. Daniel. However, these films often avoid depicting Dalit individuals taking control of their challenges and gaining power to fight for their rights and independence. This Cinema primarily creates upper-caste characters as change-makers and frames Dalits as passive recipients.
The question here revolves around agency: why does mainstream cinema hesitate to showcase Dalit people leading their struggles and achieving positions of influence to emancipate themselves?
Unmasking Tokenism: The Quest for Genuine Dalit Representation in Cinema…
Tokenism, a shallow attempt at inclusivity, has no place in the fight for genuine representation. Dalit characters are sometimes included in movies merely to tick diversity checkboxes. However, this token representation only scratches the surface. True empowerment comes from giving Dalit individuals a platform to tell their own stories. It involves amplifying Dalit voices in the creative process, allowing them to shape narratives that resonate with authenticity and truth.
Heterogeneous Representation of Dalits :
The landscape of Dalit representation in cinema has undergone a positive transformation with the introduction of the 'Dalit genre' module. Within this framework, Dalit characters are portrayed with nuance and diversity, offering a rich tapestry of dreams and desires from marginalized communities. These characters are no longer confined to stereotypical roles; instead, they are given multifaceted identities and are portrayed as mainstream heroes, empowering them with authentic and heroic qualities. This shift signifies a crucial step toward more accurate and respectful portrayals of Dalit individuals in the cinematic world.
Despite the positive step of the 'Dalit genre' module, there's still a significant gap in the representation of Dalit protagonists in cinema. While nuanced portrayals exist, there are few films featuring Dalit leads. This underrepresentation emphasizes the need for greater diversity in the film industry. Efforts must persist to amplify Dalit voices, ensuring their authentic stories take centre stage. By championing more Dalit protagonists or lead roles, the film industry can foster a more inclusive cinematic landscape.
Empowering Narratives: From "Stereotypes to Empowerment"
Indian cinema has often approached caste issues through economic and romantic lenses, ignoring the cultural and social aspects. Dalit language, culture, and customs were frequently portrayed in a derogatory manner. Movies typically depicted Dalit problems being solved by upper-caste heroes, leading to Dalit communities idolizing them. Rarely have powerful Dalit protagonists fought for their rights; instead, Dalits were shown either as criminals or helpless individuals requiring external assistance. However, recent cinema has begun to address the fundamental issues faced by the Dalit community, marking a gradual shift in the portrayal of Dalit characters in Indian cinema, with films like Fandry and Sairat, directed by Nagraj Manjule and Pa Ranjith's Kaala and Kabali and Mari Selvaraj's Pariyerum Perumal and Maamannan have dared to delve into the narratives of Dalit lives, shedding light on their struggles, aspirations, and triumphs, there is still a long way to go. Empowering narratives that showcase Dalit individuals breaking stereotypes, succeeding in various fields, and advocating for their rights are crucial for a more inclusive representation.
Conclusion :
The representation of the Dalit community in Indian movies and popular culture is not just a matter of entertainment but a reflection of our societal values. It is time to celebrate this diversity, to uplift voices that have been silenced for too long. By advocating for authentic Dalit representation, we contribute not only to the evolution of cinema but also to the dismantling of age-old prejudices, fostering a society where every individual, regardless of their caste, is seen, heard, and valued. The call to action is clear: let us break the chains of misrepresentation and pave the way for a more inclusive, empathetic, and equal society. Hence, critically thinking about our cultural narratives, ensures that every voice is heard and every story is valued.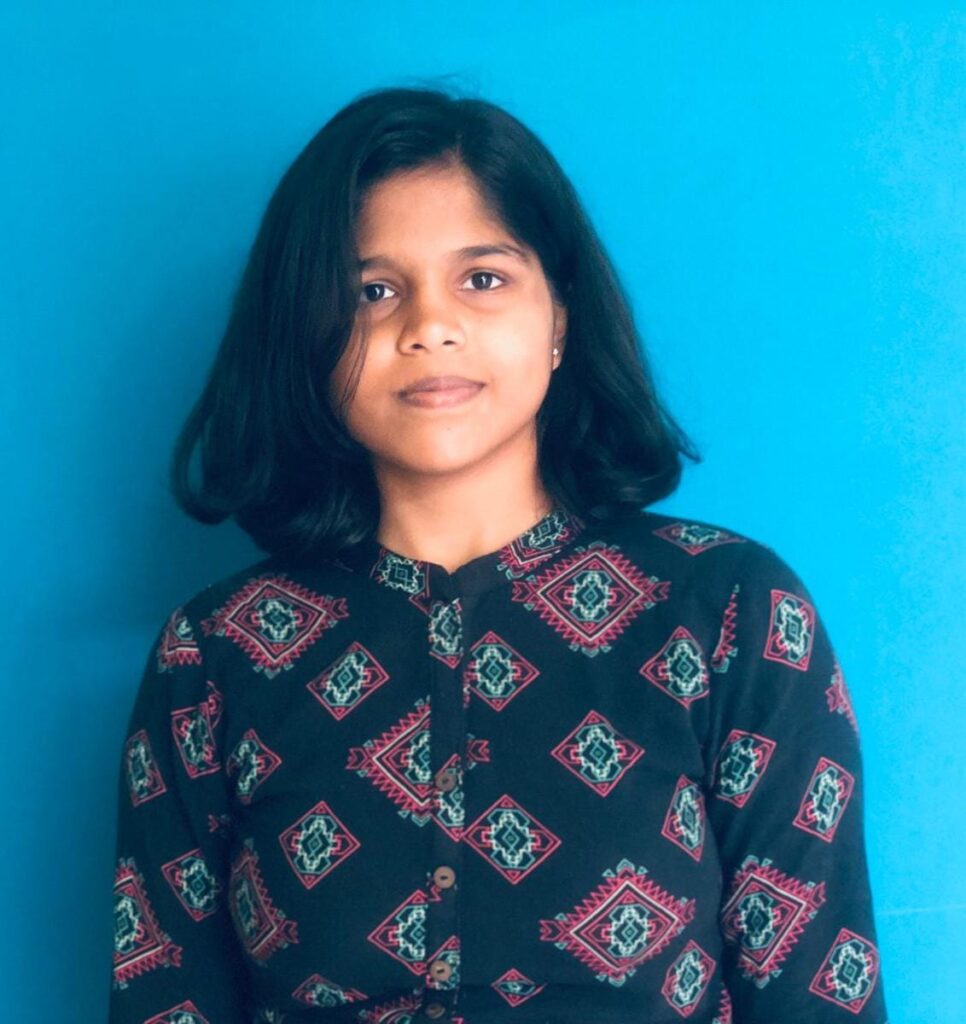 About the author …
Hello! I am Gomathi, an economics graduate from Lady Doak College, Madurai, with a keen interest in rural economies. I'm a passionate enthusiast in the field of research, particularly focusing on rural communities. My curiosity extends beyond economics; I am also fascinated by the world of movies and aspire to delve into research related to this creative realm.