Over the years, the female body and the contentions around gender have been idealised, politicised, theologized, and used as a mechanism for social control. The capacity to govern one's body is equivalent to being able to control one's life. Over the years, political regimes have created contested meaning around women's bodies and used it as a political tool for controlling them.
Hijab, a religious or political symbol
The highly gendered aspect of hair creates meaning across various discourses and arenas. Apart from the physical function they play, human desires and materiality play a significant role in creating social meaning that varies across contexts. Clifford Geertz, an American anthropologist, focused on the meaning of certain sacred symbols; for him, religion is a system of symbols that create motivations and behaviours across society. The symbols used may have conflicting meanings, but they are responsible for interpreting reality and shaping behaviour. Hair too, fall into the realm of meaning and significance.
Although female hair is not inherently sexual, most societies throughout history and the present have sexualized it. Marx's conceptualization of commodities states how, primarily grounded in fantasy, it includes and creates many mutually conflicting meanings. These meanings, backed by legal and theological texts, necessitate men to create the need to cover female heads. What started as a religious symbol of belief in one's faith was later used as a means to control female sexuality and the male gaze, thus making it women's responsibility to maintain modesty.
The hijab, or veil, is commonly associated with Islamic or Arabic traditions. However, research over the years indicates its presence in other religions as well. Its form may vary, but the essence of intention is preserved. In India too, communities practise veiling, colloquially called 'ghunghat." Jewish and Christian traditions also followed the practise of veil; again, the form and shape varied, but the objective of enshroudment prevailed.
Originally it was present in the Balkan, Byzantine, Persian, Judaic, and Greco-Roman civilizations; its transfusion into Islam was when they adopted the cultures of the societies they conquered. Iran's roots in Persian culture evoke the custom of veiling, which was originally a practise of upper-class members of society. The gradual spread of the veil among women as a socio-religious practise under Islam took years before it materialised. Women's role in socio-economic production led to a very slow spread of veils among rural and tribal women; veils were worn only when they visited cities. Both men's and women's traditional attire included headgear, while tribal women had more autonomy in expressing themselves and had some degree of freedom of choice.
The debate about the veil in modern times is based on a variety of viewpoints and beliefs. Some people are motivated by the European model of progress and hold the belief that improving the position of women will increase national growth. For these people, the veil, gender repression, violence, and all other kinds of injustice are obstacles to Iran's progress. While unveiling is viewed by some Iranian reformists as unethical, which would ultimately cause societal collapse
Many anti-veiling organisations and movements emerged in the 1920s and 1930s, advancing the need for social, economic, and political reforms for women. Unveiling was made mandatory in the 1940s during Mohammad Reza's regime. While some preferred to have their heads covered, others "choosed" to keep the veil on (the concept of choice may be hazy in this case). The symbolism created by these various groupings is essential; covered heads were still viewed as oppressive, while the revealed ladies symbolised modernity and freedom. Women's clothes in public acted as a yardstick for judging their views, education, and social position because each kind of clothing expressed distinct connotations. However, the concepts of "choice," "autonomy," and "dignity" are preferred and are seen as the ultimate goal instead of modernity. It is not the state's imperative to put women's liberty in a political context or to confine dress choices to the dictates of the state or society.
Women took part in the 1979 Revolution in great numbers, hoping for change and a betterment in their standing, but the post-revolutionary government had other political and religious goals. The prior discussion of modernity took a different direction; veiled ladies came to represent the regime's preferred viewpoint. Women's hair and its sexual connotations took centre stage. Modern exposed women are socially and politically marginalised, and several attempts have been made to stifle their influence through legal and police action. The major and most important problem of women's dignity was disregarded while the entire political debate on wearing a veil or not was focused on modernity and modesty.
The darkest day of 2022 in Iran
The day of September 13, 2022, is doomed not just for Iran but for the world as a whole. This is the day Mahsa Amini, a 22-year-old Kurdish Iranian girl, was arrested in the streets of Tehran when she visited the city with her family. The morality police arrested her on charges of 'improper' hijab. Two hours after the arrest, she was taken to the hospital, and the police stated it was because of a sudden heart attack and brain seizure. Post-incident, various theories flooded in. The eyewitnesses stated that the moral police threw her into a van and she was beaten while enroute to the police station. Mahsa's family found her face swollen and blue-black bruises on her legs. State authorities circulated a video of her entering the class; her family denied it was her and asked for footage from elsewhere, especially the footage from inside the police van.
Mahsa Amini lost her life three days after the tragedy while battling for her life and against the injustices she encountered. The severe brain injuries she sustained were exposed by some leaked pictures and medical papers. The authorities and the state, however, denied any case of police brutality.
Years of long protest: women's struggle in Iran
Then a massive demonstration broke out, with thousands of Iranians taking to the streets to voice their opposition to the long-standing suppression of women. Women left their hijabs at home and defied the unjust restrictions placed on them, shouting "Women, life, freedom," "Death to Khamenei," and "Death to the dictator." Women were photographed cutting their hair and setting their hijabs on fire as part of this protest, which quickly went viral online. However, the Iranian government used this protest as yet another tool to impose its will; a harsh crackdown on the protesters resulted in numerous additional fatalities. The government's zero-tolerance policy against the protestors came in as an additional oppressive force.
Outraged by the demise of Mahsa Amini, protests expanded to unprecedented extents. However, this isn't the first time women in Iran have stood up for their rights. Their fight became perceptible after Ayatollah Khomeini was declared leader of the Iranian republic, and his government took no time to issue a decree regarding women's clothing. There was an order not to allow women to enter their workplaces without a hijab. This was the beginning of the women's struggle in Iran, which erupted in different forms and scales over the years. In 1981, the government prioritised establishing control over women and their freedom and choice and passed a law mandating women to wear hijab in public. Recently, the present government also issued a statement mentioning that new and stricter guidelines will be brought out to impose hijab laws and regulations against 'improper' hijab. The same 'improper' hijab that took the life of a young woman.
Before the 1979 revolution, Mohammad Reza ruled Iran and brought many reforms, like banning polygamy and raising the minimum age of marriage to 18 years. But the mayhem began in 1979. Post-revolution, many campaigns, protests, and rebellions were noticed, but the authorities, instead of creating space for autonomy and freedom, created watertight rules and repressive regulations. Campaigns such as 'My stealthy freedom', "White Wednesday," ' Girl of Revolution Street," and "Green Hijab" have seen the light of day in Iran but have eventually been guarded down by the regime.
The recent protest, however, had a far wider reach; its boundaries expanded beyond the big cities and reached smaller cities across Iran. The moment prompted more and more women to lead the protest with an urge to regain socio-economic and political control over their lives. The widespread rebellions also caused the regime to almost lose control over a city. The government's ability to impose and suppress crackdowns was in question this time. With the extensive nature of protests, it was difficult for the government to curb protests in cities with loose political control. Tehran was able to suppress the rebellion, but circulating the resources elsewhere created operational problems.
The question of freedom of choice
As hijab becomes a social requirement, women's freedom of choice has been curtailed. And it's not just the case in Iran; around the world, diktats disguised as 'precautions' and 'care' try to intervene in one's freedom of expression and choice. The recent case of Hijab, which might seem antithetical to Iran's case, has a similar foundation. In Karnataka, girls wearing hijab were not allowed to enter the college premises, raising questions of autonomy and the state's imperative in private decisions. Wearing or not wearing is an extension of the right to bodily autonomy, and in today's culture, there is a false narrative that suggests that independence is determined by how much of one's body is exposed or covered up rather than by the individual's choice. Creating possibilities for women to become politically and financially independent is urgently needed in order to uplift them. Initiating and fostering dialogue, bringing about paradigm shifts to get rid of the patriarchal notion that males are in charge of women and the erroneous rules and laws that are imposed in the name of modesty, and to keep society from imploding. It is now the responsibility of the international community to advocate the cause of women across the world, both nationally and multilaterally.
References:
KAR, M., & POURZAND, A. (2021). Iranian Women in the Year 1400: The Struggle for Equal Rights Continues. Atlantic Council. http://www.jstor.org/stable/resrep31789Winter, B. (2006).
Secularism Aboard the Titanic: Feminists and the Debate over the Hijab in France. Feminist Studies, 32(2), 279–298. https://doi.org/10.2307/20459087
Zahedi, A. (2007). Contested Meaning of the Veil and Political Ideologies of Iranian Regimes. Journal of Middle East Women's Studies, 3(3), 75–98. https://doi.org/10.2979/mew.2007.3.3.75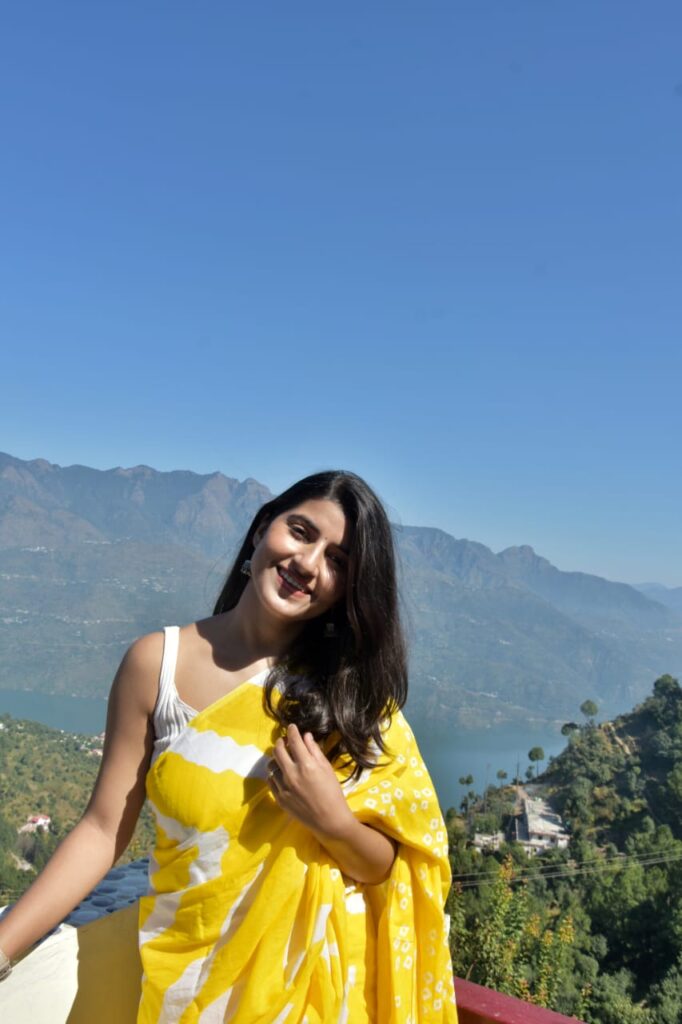 About the author…
Akanksha Ghildiyal is a Master's student of sociology at the Department of Sociology, Delhi School of Economics. Her research interests include visual ethnography, population studies with a special focus on migration, the urban city and its intersection with the local, the sustainability of village economies, and gender studies. Apart from writing, Akanksha is also avidly interested in photography; her expertise is macro and portrait photography. Through her work, she means to bring to light the hidden stories often overlooked by society.