The context …
Nations are more than just geographical boundaries. Gyanendra Pandey begins his paper 'Can a Muslim Be an Indian?' by pointing out that for nations to be established, a core, or the soul of the nation, should be constructed. In his opinion, nationalists frequently suggest that this core is established naturally (Pandey, 608). Yet nationalism, from its conception in the late 19th century to now, is not a monistic perspective. Different scholars, politicians and idealogues have defined the nation and nationalism differently.
And it is through their varying definitions of what constitutes a nation, they define citizenship. When asking the question "What is India?", it becomes imperative to also ask "Who is an Indian?".
The question of citizenship in India is not merely legal; socio-cultural, political and religious perspectives are given just as much, ofttimes more, importance in the discourse surrounding citizenship.  Most scholars answer such questions of national belonging through a communal perspective, refusing to separate national belonging from religion. According to Madhav Khosla, this perspective created the unstable environment that led to the division of British India in the 20th century, and this is the same perspective that has caused increasing political instability in the 21st century. Khosla criticises this perspective and states that non-communal representation and citizenship imagined along individual lines is necessary for stabilising Indian politics.
My argument in this blog is that a system of citizenship and representation centering around individuals cannot be the solution for stabilising politics founded on competing identity claims; political identity formation along communal ties has been more beneficial than detrimental when it comes to ensuring democracy and understanding citizenship and nationalism in India.
Treading the communal lines: Not a recent trend in India?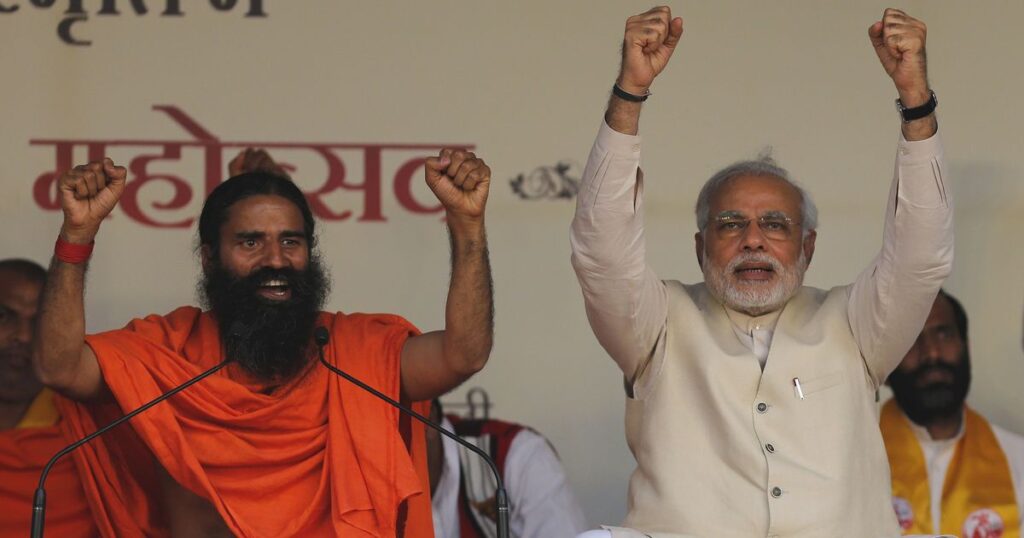 Muhammad Iqbal, the prominent Islamic philosopher, and a leader in the All-India Muslim League, stated that the unity of an Indian nation should be sought in the mutual harmony of the many and not in the negation of the same. While quoting one of the most prominent voices for a separate Muslim state in a paper that attempts to disprove Khosla's argument of communal identity claims causing political destabilisation might seem paradoxical, Muhammad Iqbal, in his presidential address in 1930, raised one of the most essential arguments in favour of communal representation.
He witnessed the lack of enthusiasm from communal groups in India in sinking their collectivism for the sake of the nation as a whole. The breakdown of communal ties and the formation of an individual moral consciousness would demand a price which, according to Iqbal, the Indian population was not prepared to pay. Iqbal, thus, opined that each communal group is entitled to development on its own terms, and that this opinion is not inspired by narrow and discriminative communalism. He appealed to a higher aspect of communalism, which is a thought process Madhav Khosla does not ascribe to the founders of India. Khosla argues that these founders and the makers of the Constitution felt that the ultimate solution of representation was not in a pact between communities but in a system where people were treated as individuals. This he evidences with the very nature of the Constitution, which promises self-rule and the preservation of individual interests. This argument is fallacious, because even the authors of the Nehru Report of 1928, which is often considered the precursor to the Constitution, agreed with Iqbal's appeal to communalism. They said that communalism in its better aspect is culture and without cultural autonomy, a harmonious nation would be difficult to establish.
The importance of communalism in India has been accepted by scholars, political leaders and academicians. What I discuss now, is the necessity for political identity formation on communal grounds.
Political identity along the communal lines: Not necessarily a big "No-No!"
Political identity formation in India has always been on the basis of communal groups. Forming an identity based on communal grounds in politics has been beneficial multiple times in the past. Whether we look at the non-Brahmin mobilisation in Tamil Nadu or the lower-caste mobilisation in Uttar Pradesh and Bihar, the identification of depressed classes with one communal sub-category has led to their demands being better heard in a political sphere. In fact, one of the clearest impacts of community-based identity politics has been the increase in participation by numerous groups in politics (Corbridge & Harriss, 2000).
An assumption that Khosla makes is of the stagnation of majorities and minorities due to an appeal to communal identities. This is not necessarily the case in India, as apparent as it may seem at an initial glance. India has a plurality of identities due to multiple simultaneous and parallel communitarian affiliations that each individual has with another on the basis of caste, class, language and race. Majorities and minorities in India are continuously changing on the basis of the identity group that is raising political demands. To put things into perspective, Rashtriya Janata Dal (RJD), under Lalu Prasad Yadav won popular support due to his appeal to lower-caste mobilisation in the late 1990s and early 2000s. In the 2020 elections, the Bhartiya Janata Party won 74 seats (very nearly equal to RJD's 75 seats) by furthering their Hindu-mobilisation narrative (Verniers, Kumar & Agrawal, 2020). In the same state, with largely the same demographic, an appeal to one particular identity created a majority in the 2000s whereas an appeal to another created a different majority (in numbers, not necessarily in political outcomes) in 2020. Mobilisation along caste lines in Bihar was not seen as antithetical to democracy.
How then can we isolate a religious identity and declare the mobilisation along its lines as a threat because it is a majority at present? This majority, as Saxena claims, can be reconstituted on the lines of another identity just as easily (Saxena, 52). Another example for the same can be of the Shiv Sena. Shiv Sena, in the 1990s and 2000s, popularised a Hindu-Maratha identity to gain support within the state of Maharashtra.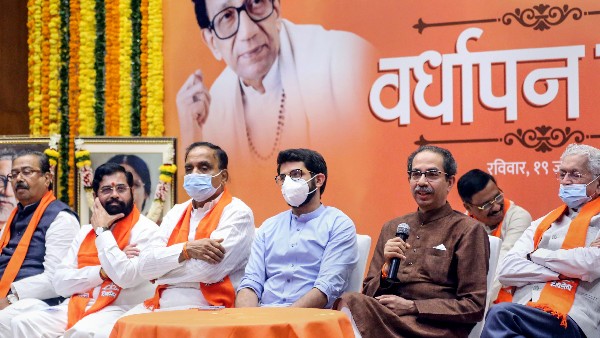 Once this pro-Hindu and almost anti-Muslim narrative stopped giving electoral benefits to the Shiv Sena, it began appealing to another identity along economic lines; the Marathas. The fluidity of communal identities in the political reality of India disproves Khosla's contention that communal identification leads to the stagnation of majorities and minorities. 
The reason I argue extensively for political identity formation along communal lines is because it is through politics that citizenship in India is defined. Khosla talks about the discriminatory nature of the Citizenship Amendment Act and how because people have been defined as permanent majorities and minorities, the nation's secular fabric is at risk. He discusses how the CAA views people's interests as being pre-set, fixed, and outside the political domain. The political vision that would redress this situation, according to Khosla, is one where people's interests will be formulated and reformulated in politics rather than being divided on communal lines. As argued earlier, this isn't a novel concept within Indian politics. The changing of majorities and minorities has always been a feature of Indian democracy. Political agendas change in order to accommodate popular opinion, and popular opinion is itself a fluent and dynamic entity (Saxena, 52-53). What we need to look at is citizenship and the imagination of a concrete majority and minority while defining that citizenship.
The anti-secular nature of the CAA has been criticised because is excludes Muslims, while allowing fast-track citizenship to other religious minorities from neighbouring countries. Yet the exclusion of Muslims is only for the speedy acquisition of citizenship, and not citizenship in general. Criticism for making cultural and communal boundaries co-terminus with geographical ones have been levied on the CAA, but one can also argue that the CAA does not aim at doing this. Citizenship laws regarding Indians haven't been changed by this Act.
The only people this has affected have been those that wish to be Indians. The criticism that citizenship being awarded faster on the basis of religion allows for a change in composition of the majority and minority within India and thus, threatens the politics of secularism in the nation is understandable. Yet, as has been argued earlier, the very fact that majorities and minorities in India are defined fluidly depending on popular opinion results in the counter-argument for this criticism. In India, identity politics and communal groups might seem as a threat to its plural democratic nature, but we cannot ignore the fact that it is the very presence of this diversity, this multiplicity of identities which acts as, in Saxena's words, "the strongest bulwark against anti-democratic tendencies" (Saxena, 53).
Fluidity along communal lines: Will it fade India's secular fabric?
Throughout this paper, I have attempted to make a case of political identity formation and the redefinition of identities along communal lines. When I discuss this argument, it is imperative to analyse whether communal identities are fixed categories or not. By discussing the case of RJD and BJP in the state of Bihar, and the case of Shiv Sena in Maharashtra, I understand just how fluid majority groups and minority groups in Indian politics are. India's plurality of identities allows for multiple communal groups to intersect and co-exist. India's diversity is the reason why no particular communal group has survived for long by becoming the only dominant group or the 'majority'. The arguments that Khosla makes against the CAA can be countered by the same arguments required for making a case for political identity formation along communal lines. The CAA might seem like a threat to the secular fabric of the nation because it redefines citizenship along communal lines, but the reality is that this secularism has always been tethered to communalism in India. The redefinition of identity along communal lines, thus, does not imply the break-down of this secular nature. In fact, it is this very presence of multiplicity of communal identities that acts as a control system against the un-democratization of Indian politics.
References:
Corbridge, Stuart and John Harriss. 2000. Reinventing India: Liberalization, Hindu Nationalism and Popular Democracy. Massachusetts: Polity Press.
Gilles Verniers, Mohit Kumar & Neelesh Agrawal. 2020. "Decoding the Bihar results in 32 charts: Turnouts, vote shares, victory margins and more". in. November 15. https://scroll.in/article/978521/decoding-the-bihar-results-in-32-charts-turnouts-vote-shares-victory-margins-and-more
Khosla, Madhav. 2020. "Who Is an Indian?". The Atlantic. January 26. https://www.theatlantic.com/international/archive/2020/01/india-republic-citizenship-law-muslim-hindu/605419/
Pandey, Gyanendra. 1999. "Can a Muslim Be an Indian?". Society for Comparative Study of Society and History. 608-629.
Saxena, Saumya. 2013. "Reinvention of Communal Identities and Implications for Democracy". Economic and Political Weekly 48(34): 47-53.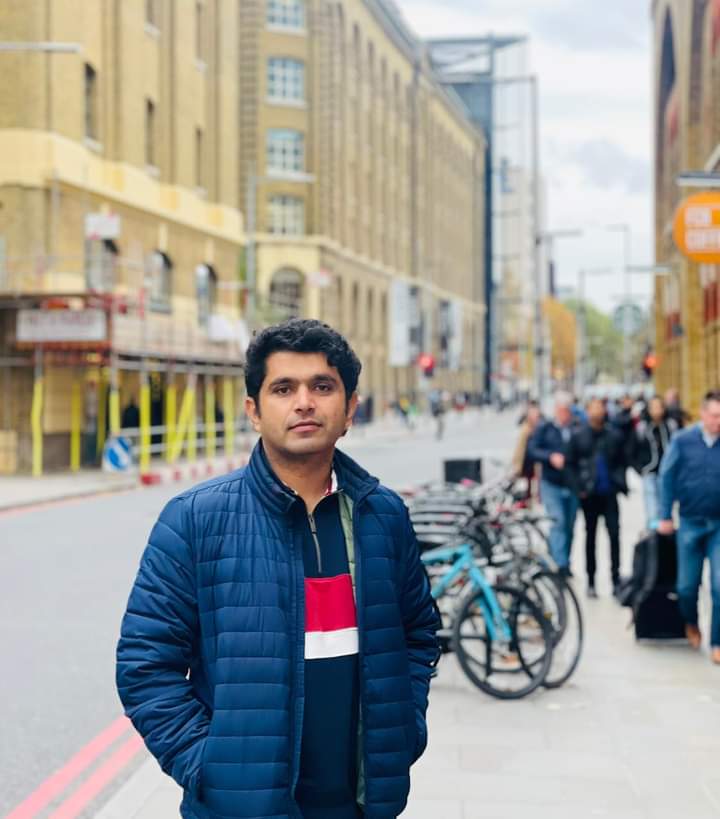 About the author …
Ahmed Hasson is a 4th year PhD student in University of Sussex, Law School, United Kingdom.