1. Contextual background
Students all over the world, especially those heavily dependent on school teaching and teachers, have been through tumultuous changes in the past three years. These changes are not only accrued to the Coronavirus Pandemic but to the systemic changes that have been introduced in the way we teach our students. This is not just the reduction in the syllabus to ease examinations, but the uprooting of the basis of the nation's consciousness, by altering what we deem to be the definition of history itself. 
Why do we think it is necessary to understand these changes, these "syllabus rationalizing" methods, and examine the content of these changes? Because we see the superstructure changing, molding to the dominant narrative, that only some believe in but want everyone to have faith in. A narrative as "education", qualifying us as literate and learned, makes me wonder if one comes out to be truly educated. Who is educated, and what is true is left for us to figure out.
2. The Lore of Rationalising
1961 marked the formation of NCERT through the merger of several existing bodies. Following India's independence, textbooks were created with the intention of presenting Indian history from a secular, unbiased, and anti-colonial perspective. Renowned academics like Romila Thapar, Bipan Chandra, Satish Chandra, Ram Sharan Sharma, and others contributed to these textbooks.
During the 1970s to the 1990s, instances of historical revisionism emerged to promote the Hindutva ideology, particularly under the Janata Party rule (1977-1979) and the BJP governments (1998-2004). Thapar's "Medieval India" and Bipan Chandra's "Modern India," were accused to be "anti-national."
In 2002, the NDA government attempted to change the curriculum to remove what they perceived as a Marxist influence. Subsequently, in 2005, the Congress government overhauled the NCERT and introduced the National Curriculum Framework, aiming to undo the changes made by the BJP government.
In 2012, the NCERT faced criticism for allegedly insulting the government by including 'offensive' cartoons in its textbooks. Since 2014, there have been three revisions/reviews of the textbooks, with the latest occurring prior to the proposed fifth revision of the National Education Framework.
In 2017, the NCERT updated 182 textbooks, incorporating topics such as Swachh Bharat, Digital India, 'Beti Bachao Beti Padhao' (Save the Girl Child, Educate the Girl Child), demonetization, and GST.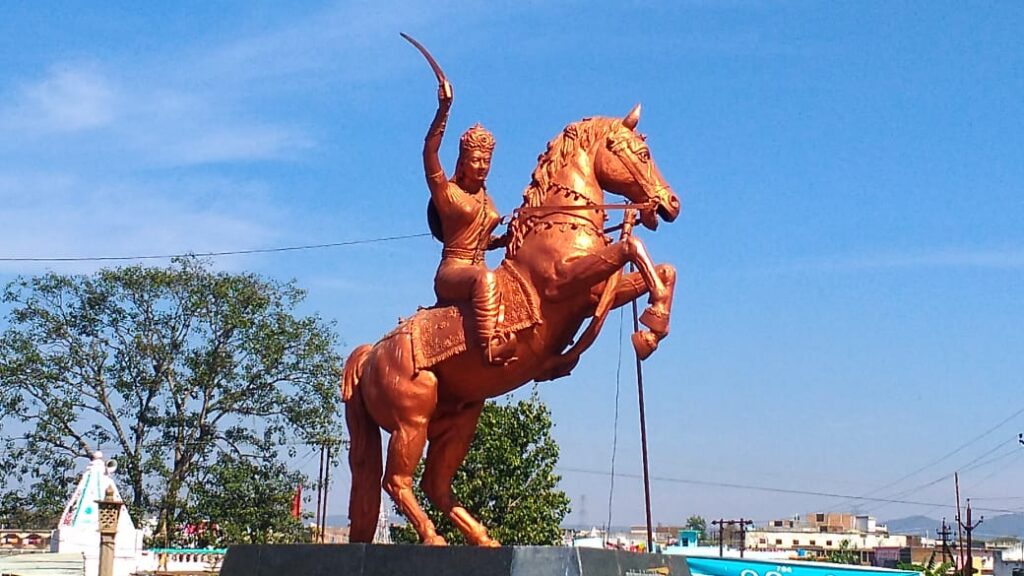 From 2018 to 2019, history textbooks saw the inclusion of content regarding the knowledge, traditions, and practices of India. This included sections on Vikram Samvat (the Hindu calendar), metallurgy, Shivaji Maharaj, the Paika revolt, Subhash Chandra Bose, Swami Vivekananda, Ranjeet Singh, Rani Avantibai Lodhi, and Sri Aurobindo Ghose. Additionally, a chapter on Maharana Pratap was added to the Class 7 syllabus.
In 2019, the NCERT made significant deletions, particularly in history textbooks. Stories and experiences of violent caste conflicts, chapters on the colonial history of cricket, and a chapter titled 'Peasants and Farmers' were removed. Chapters on nationalism in Indo-China, the rise of cities, and 'novels, society, and history' were dropped from Class 10 NCERT books.
2022 saw Vajpayee's presence in the communal violence in Gujarat being removed, Godhra violence and its chronology were cut, Nehru and Ambedkar were excluded, and the history of Naxalite movements was shortened. The discussion box on farm laws was removed, as well as discussions on the history of caste oppression, justifications of caste in the Vedas, and the dangers of communal politics. Portions relating to Mughal rule and details about courts and administrative systems were also omitted. The history of other Islamic rulers, including Mamluks and Khaljis, and the Delhi Sultanate, was reduced by several pages.
Call for submissions for upcoming issue of Your Voice Magazine, ISSN: 2583-7184 is on Click here to know more. 
In 2022, the CBSE dropped poems by Faiz Ahmed Faiz from the chapter on 'Religion, Communalism, and Politics – Communalism, Secular State' in NCERT Class 10 Political Science books. Additionally, political cartoons about communal politics, a chapter on 'Central Islamic Lands,' and the impact of globalization on agriculture were removed from other senior secondary textbooks.
While the government has stated that these revisions aim to reduce the workload of students, critics argue that the cuts predominantly target social science books. They contend that the deletions have a political motivation rather than being solely based on eliminating repetitive content.
3. Who and What is Rational?
Raymond Williams talks of a 'Cultural Revolution' arising from the aspirations of universal education, meaning, extending the process of learning to as many people as possible. If this is combined with his entire definition of a 'Long Revolution' that Williams talks about, then the idea of what is 'Rational' comes from a self-governing democratic body. When that is the case required for universal democratic education, then, where does the self go in these processes of curriculum restructuring? 
Traditionally, in English-speaking countries, curriculum referred to the content taught in schools. However, its definition has expanded to include learning objectives, teaching methods, assessment procedures, and classroom organization. While these expanded definitions have made curriculum policies more explicit, they often overlook the curriculum's crucial social and political role in introducing students to their society's culture, practices, and social relationships. 
More recent attempts to understand the curriculum's role in sustaining existing economic, cultural, and political patterns have drawn upon the resources of "reproduction theory."
As James Collins states, "The basic reproductionist argument was that schools were not meritocratic institutions promoting equality of opportunity; instead, they reinforced the inequalities of social structure and cultural order found in a given country". The educational research reflected the political economy and social structure for the given period, thus if we compare it to a standard process of curriculum formation, this would point towards an ever-changing, expansive body of content for the students to learn.
When talking about these transformative processes, including Social Changes and Conceptual changes as defined by Collins, we must realize that this means a gradual change, a process, and not a simple replacement of priorities with each new wave of superstructural changes. So when, we erase certain parts of history, deem others to be 'irrelevant' and unworthy of being remembered, and push certain parts of history forward, almost like operating a business, what idea do we send off?
These narrative changes are not uncommon in India. Rightist tendencies have increased and a certain unequal social structure is being enforced, with many already in the fold of it. The idea of education and books, reflecting these narrative changes seems absurd since the objective of literacy seems to be not to educate but to agitate the nation to the existing cultural order set if we try to fit this into Collins's terms. Yes, the curriculum then does change from time to time but to what? Who gets to define the cultural order of the nation? And why do we need to abide by it as soon as we turn the schoolgoing age?
4. Implications and Consequences
In the academic year 2021-22, approximately 255 million students were enrolled in Indian schools, with the National Council of Educational Research and Training (NCERT) being the official body responsible for creating and providing textbooks to most of these students.
Critics suggest that these curriculum changes reflect the BJP-led government's attempt to promote a Hindu-centric view of India's history, as chapters related to the Mughal empire have been removed. This move has been widely criticized as an effort to downplay Muslim influence and gain political support for the upcoming 2024 general elections. The 2020 National Education Policy claimed to promote holistic and interdisciplinary learning, but these curriculum changes raise questions about the government's commitment to that vision. Nearly 250 historians and academics have publicly opposed and criticized NCERT's deletions, calling for their immediate withdrawal.
The syllabus being cut on certain ideological lines, very clearly gives away the idea of a social reshaping of the nation. As students, we are obligated to follow along these lines made by those who dictate what we deem to be "education", but what comes out of it is thise wide education gap, resulting in generational differences of thought. Why, I think this gap could counter this new epoch of propagandist education is because, all the while this gap exists, the idea of an erased past, an ignored history and forgotten perspectives will continue to live and breathe.
About the author …
This blog is written by Gul Mathur who is a student of political science in Lady Shri Ram College, New Delhi.