It is obvious that the barometer of any piece of media being 'controversial' or 'infamous' can be directly gauged as and when it trends on social media. By that, I do not necessarily mean the media, but what it creates, recreates, and so on. As someone with a social media account right now, you can always rely on it for making almost everything accessible. The time when ZLib shut down, there were numerous links all over my feed because the idea of something as instrumental to academia being shut down was intolerable. Accounts sharing these links were shut down, reported but the links persevered.
The aftermath of the BBC documentary about India's Prime Minister Narendra Modi is characterized by blurred lines of free speech and the very perseverance of these 'links'. The hush-hush way in which links were shared, screenings organized and discourses were held, eerily pointed towards a new normal for media consumption and speech in the nation.
1. What is the Modi question?
The two-part documentary series, India: The Modi Question, aired in the UK in January and explored the tensions between India's Muslim minority and Prime Minister Narendra Modi's Hindu-centric policies. The documentary highlights the shift in India's socio political space since BJP's coming into power in 2014. It shows Bharatiya Janata Party (BJP) government being accused of discriminatory policies that target India's 200 million Muslims, as part of a right-wing religious nationalist agenda that deviates from India's secular roots.
The first episode of the documentary revisits the violent events from two decades ago when our Prime Minister was the chief minister of Gujarat, during which 60 Hindu pilgrims 'Kar Sevaks' were killed in a train carriage fire. Although the cause of the fire was disputed, the Muslim community was blamed, leading to bloody retaliatory violence. The Parliament reported in 2005 that about 790 Muslims and 254 Hindus were killed, 223 more people were reported missing and another 2,500 were injured.
BJP government, which was the ruling party in Gujarat, was accused of complicity in the violence by encouraging Hindu mobs and directing police to ignore attacks on Muslim households. These allegations have followed for years and even led to Narendra Modi being banned from the US due to "very serious" doubts about his involvement. However, in 2012, a Special Investigation Team (SIT) appointed by the Supreme Court of India cleared him of complicity in the violence due to a lack of evidence. This verdict was upheld in 2022, and his US visa ban was subsequently lifted after he became prime minister in 2014.
The documentary mainly discusses a previously 'restricted' UK government report, that holds then chief minister Narendra Modi "directly responsible" for the 2002 riots. It referred to the events as a "systematic campaign of violence" with "all the hallmarks of ethnic cleansing."
The report asked for accountability which was not received.
2. What was the reaction?
There are news reports to suggest that ever since the beginning of 2019 general election campaigns, The Bharatiya Janata Party has been accused on several instances of promoting a non-secular, biased, "Hindutva" Nationalist Agenda. The 2002 riots can be considered a milestone in this journey of erosion of India's existing social fabric. The exclusion of Indian Muslims came to a height during the Delhi Riots, protesting the implementation of CAA-NRC just before the pandemic hit.
The documentary being screened invited about a dozen Jamia Milia Students to be detained, for organizing it. After being blocked on Youtube and Twitter, accounts sharing links to the film were suspended one by one, in total about 50 accounts were reported. In JNU, a place being the core of all protests, students remember CAA-NRC, and they accused the administration of cutting the power off when the screening was about to take place. Two Delhi University students were also debarred for their efforts in organizing a screening for the same.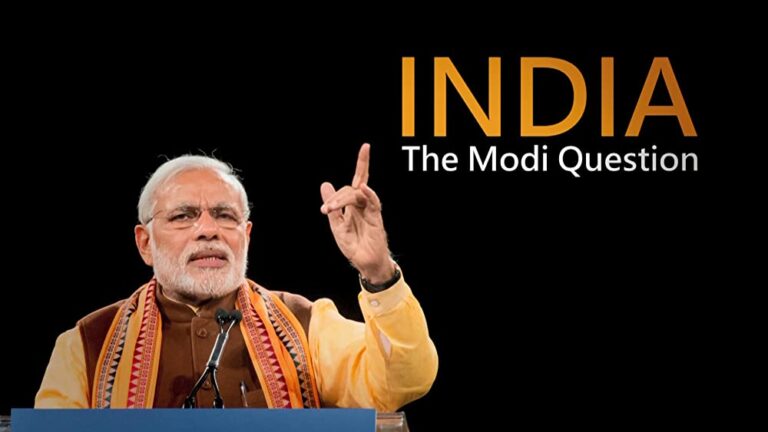 3. Why the clampdown?
It is important to analyze the kinds of protests that have been in the limelight since BJP's second term. Why? It is because we find out that there is very little subjective difference between them. By that, I do not mean to invalidate the reasons for all the protests, but simply point out that there has been an accusation of anti-minority policies and suppression within the larger framework initiated by the BJP. To what extent these accusations would find their bearing is something that only time can tell.
Microaggressions towards a certain sect of the population, carried out by 'vigilantes' raises questions about what kind of larger mission is being carried out. Obviously, it's far fetch to conclusively assert that their activities are state sponsored, but there are reports that link their activities to a recurring pattern of this micro violence against minorities.
This comes because of the exact disparity India displays at astronomical levels. Our day-to-day is full of reports of caste-based, religion-based and gender based violence. What does one do when an entire nation experiences cognitive dissonance? BBC documentary was banned for maintaining the internal security and sovereignty of the nation, but was it the right thing to do?
I state Idi Amin right now,
"There is freedom of speech, but I cannot guarantee freedom after speech."
About the author …
This blog is written by Gul Mathur who is a student of political science in Lady Shri Ram College, New Delhi.