Life has its own rhythm. A flow of its own. When we train the mind through meditation, we are committing to listening to that rhythm, to be an active participant in the unfolding of time. This is how we start taking baby steps towards improving our mental health. But for most of us, as we go through life, we are looking to control life. We often wonder why things are not going the way I want them to? Why my problems are never ending? It becomes worse when mind starts to build narratives around these questions instead of directing its energy towards the solution. Meditation teaches us to take a step back and treat mind just like any other organ of our body that needs exercise. It teaches us to train the mind to be a witness of our thoughts and if you have been following my previous blogs, you will be knowing what I am talking about.
Resistance To Thoughts and Corresponding Emotions
It is very unusual for us to be living our lives with complete freedom of mind. Thoughts will come that can make us feel anxious, sad, fearful, jealous etc. Therefore, initially when we start to meditate, there is a resistance. A resistance to "what is" and what "should be". It's natural to have a preconceived notion about meditation before you sit to practise it. Mind has a tendency to build a perception about every future experience. A conflict between the conscious mind and the unconscious mind thus arises, creating more resistance. But over the period of time, you will realise that conscious and unconscious minds are nothing but a figment of your own imagination. In reality, there is just one mind.
Once you stop offering resistance to your thoughts, howsoever good or bad they may be, you start to experience space in your mind. Spiritual teachers like Eckhart Tolle refer to this as a state of "no-mind" which is short lived initially. But as you build your practise by turning up for meditation each day, these gaps will become longer and you are able to see your thoughts more clearly. The torturous cycle of being carried away by your thoughts break, and you become more aware. With meditation, you will start to realise that the conflict you have been experiencing is nothing but an emotional outcome caused due to the resistance that is offered to that situation created by your own mind. It makes navigating through the flow of life easier.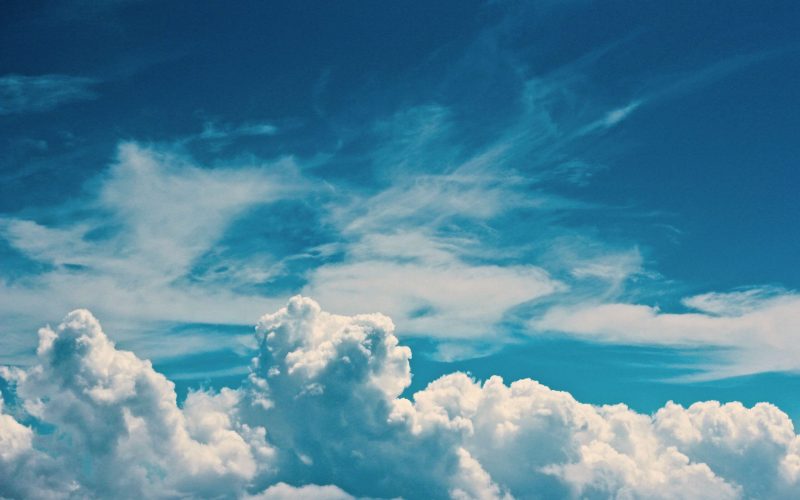 Meditation and The Blue Sky
There is usually an idea of controlling life in some way and of course we have our everyday responsibilities, whatever those might be. But beneath all those responsibilities, there is a rhythm and a flow. And it is simply nature unfolding. A very good way of explaining this is the idea of a blue sky. I learned about it while listening to a podcast released by Andy Puddicombe, the founder of Headspace, who also happens to be a Buddhist monk.
As per this idea, when our mind is free of all thoughts, it's perfectly blue like a clear sky. Thoughts are like clouds which come and go as they please without much bothering. But it happens that these clouds become more frequent. One after the other starts showing up and they often club together to cover the blue sky, making us feel anxious or worried or emotional. The problem becomes bigger when we experience acute mental stress, resulting in extreme emotions like anger and in some cases, even depression where we feel like these clouds are permanent. But meditation teaches us that the blue sky is still there. If we can take a step back and observe our thoughts and corresponding emotions by being conscious, the clouds eventually wither away. We again start to experience the feeling of the blue sky, which is the inherent nature of our mind.
We might like to think ourselves separate from nature or just a part of nature, but in reality, we are nature. So when we meditate, it's important to remember that we are not in control of how meditation unfolds, but it's important that we turn up everyday with right attitude. Beyond that, it is simply nature unfolding. The more we listen to that, unfolding that rhythm, the more we start to see it everywhere in our lives. And if we can really align ourselves with the unfolding of nature, we can experience a better sense of ease in our practise within every part of our lives.
We will part ways for now but I leave you with this important video I found on a Youtube page I follow. I hope you will benefit from it.
About the author ….
This blog is written by Siddharth Mathur, Designated Partner at Lex Protector LLP. Siddharth is a intellectual property rights practitioner and a prolific blogger who writes on issues of mental health, mindfulness, art and culture.